Department of off-budget activities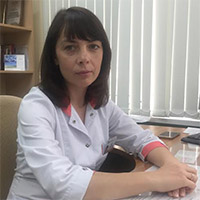 Tatyana N. Butsenko
Chief of the Department
Phone: +375 (17) 200 38 35
The core activities of the Department are:
consultation, diagnosis and treatment of adults and children;
complete examination of children and adults, examination of ENT organs with the help of endoscopes (with video recording) and microscopes, ambulatory surgery.
Non-surgical treatment:
ear inflation (tubootitis);
irrigation of paranasal sinuses according to Proetz (acute and chronic sinusitis);
ear toilet using microsuction;
ear wax removal;
removal of a foreign body form ENT organs;
irrigation of tonsil lacunae using an antiseptic agent (chronic non-acute tonsillitis);
intralaryngeal infusion of medications;
Minimally invasive ambulatory surgery using Surgitron radio-frequency unit:
submucous radio-frequency vasotomy of nasal turbinates;
radio-frequency uvulopalatoplasty, somnoplasty (treatment of snoring);
removal of benign tumors of nasal, pharyngeal and tonsil mucosa;
paracentesis of eardrums (acute secretory otitis media);
placement of shunts, including long-term shunts (chronic secretory otitis media);
myringotomy (closure of an acute perforation of the eardrum).
Otolaryngologists use advanced diagnostic equipment.
The Department has the following equipment:
ATMOS C31 ENT treatment unit;
GSI 38 tympanometer
Ormipico Binocular Rhinomanometer;
Electrocautery for ATMOS LCS-100 ETN unit;
Baroterm ear irrigation system.