X-RAY Unit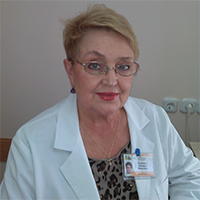 Chief of the X-Ray Unit
Nadezhda Y. Stankevich
The specialists of the unit perform X-ray examinations of all ENT organs:
X-ray of temporal bones (in Schuller projection, in Mayer projection, in Stenvers projection and in Town projection);
linear tomorgaphy of temporal bones, larynx, pharynx, paranasal sinuses;
epipharyngography (in lateral projection), maxillary sinus radiography ;
lateral skull X-ray;
X-ray of paranasal sinuses.
A medical specialist will carry out an examination and interpret the results on the day of visit. Medical specialists may also interpret X-ray images and CT images of ENT organs made in other healthcare institutions.